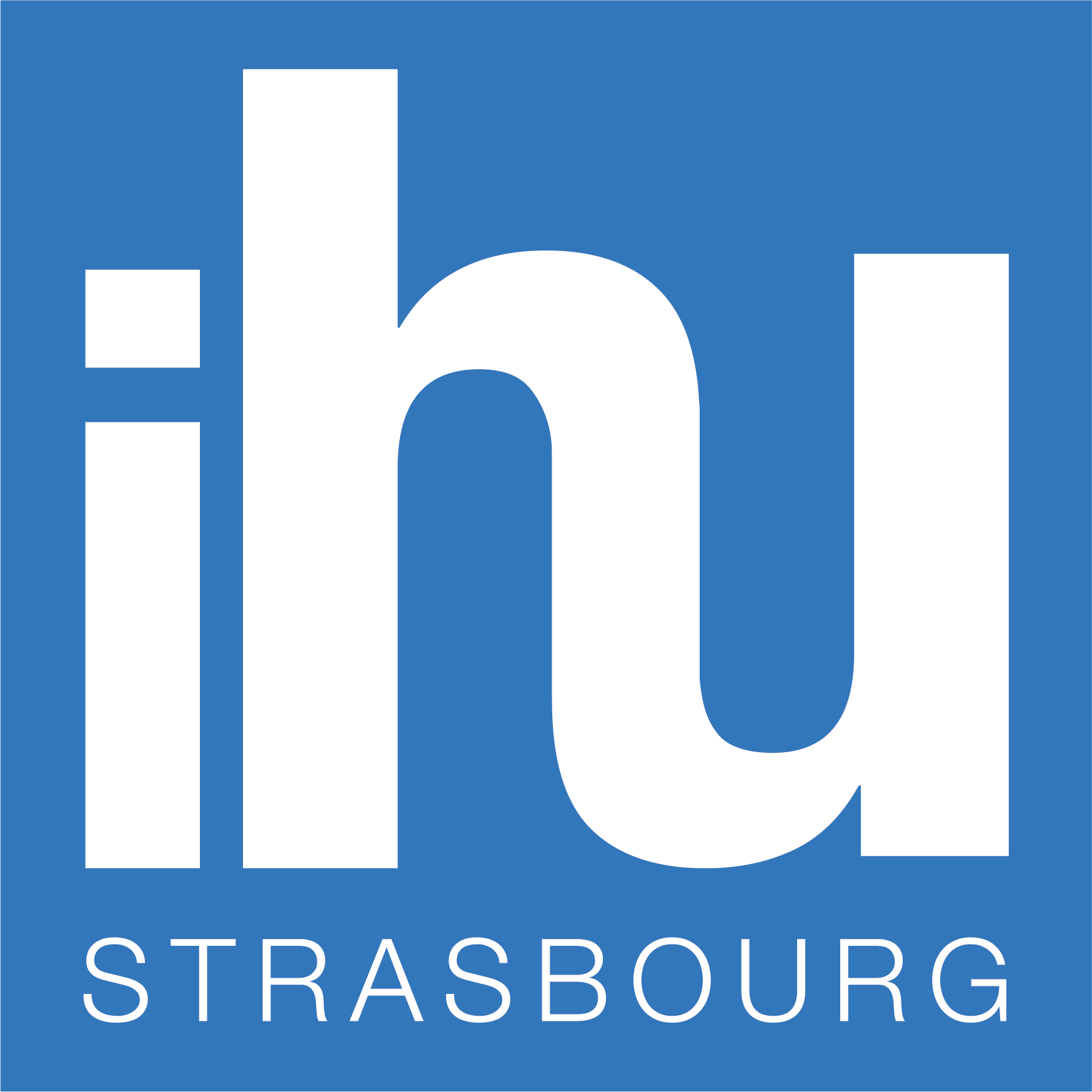 The Institute of Image-Guided Surgery of Strasbourg
France
The IHU are public/private institutes dedicated to developing innovative technologies to deliver personalized patient care. The IHU-Strasbourg is a unique medical and surgical center dedicated to advancing the management of digestive diseases by combining the most advanced minimally invasive techniques and the latest medical imaging methods.
It is:
A healthcare center with a clinical platform that includes state of the art hybrid operating rooms that offer personalized care and clinical research using the least invasive techniques possible;
A research center that focuses on translational projects that can rapidly advance to the market;
An innovations program gathering teams to design and develop instruments and procedures for the future;
An international training center for professionals and students driven to learn the most advanced minimally invasive practices.
The Institute is a non-profit foundation designated as part of the Program 'Investment for the Future'.
Role in eCAP
Project Coordinator
Leader of Work Package 3, 5, and 6
Key Staff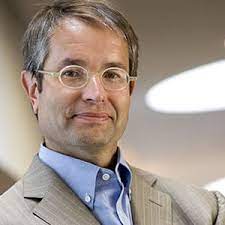 Prof Lee Swanström – Coordinator
Lee Swanström is a digestive surgeon and the Coordinator of eCAP. At the IHU, Lee is Director of Innovation and Scientific Director, steering research teams in an array of pioneering projects in the field of minimally invasive healthcare, particularly using AI.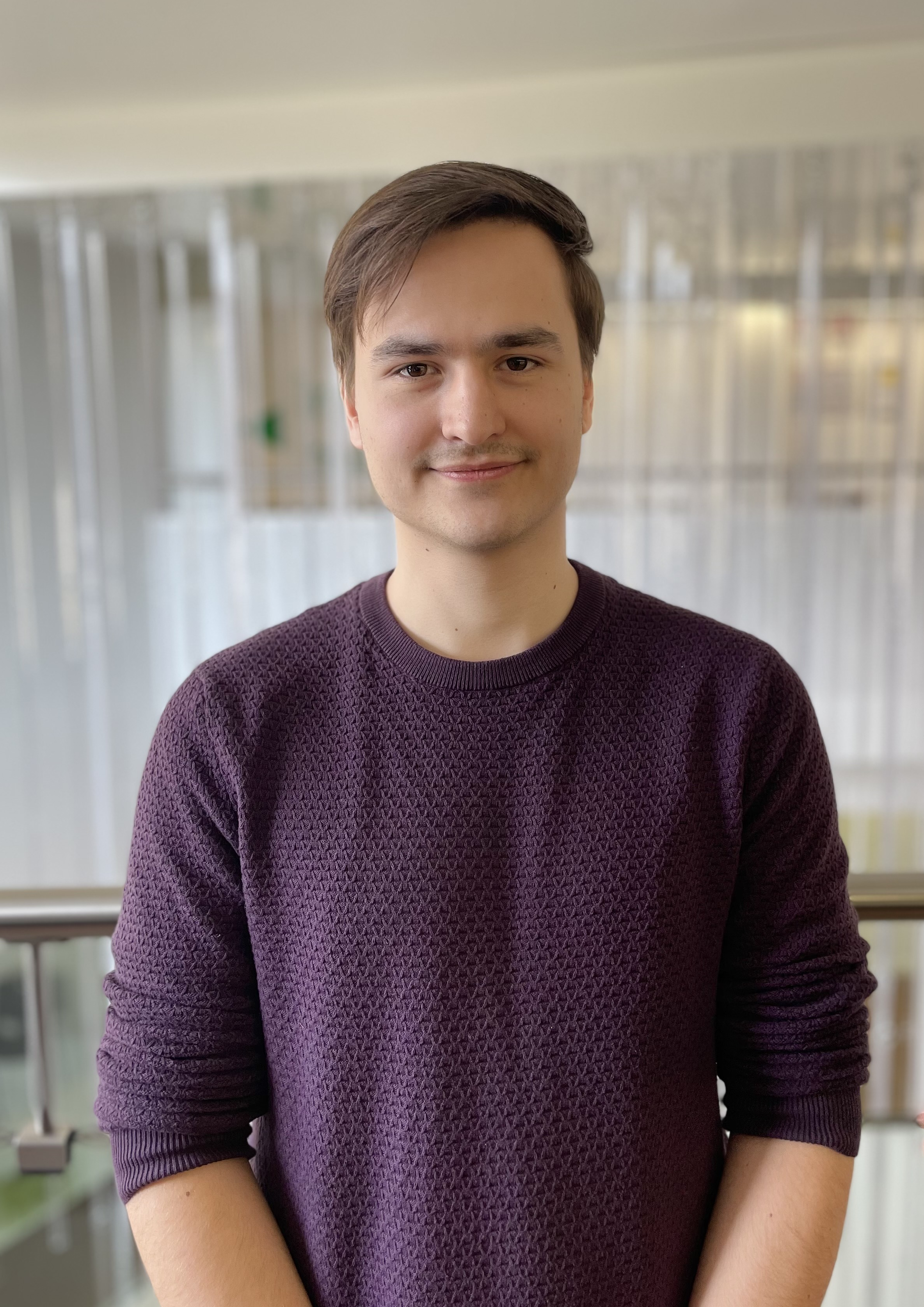 Florent Cremel – Project Manager
Florent supports the management of IHU's Work Packages and Deliverables for eCAP. At the IHU, he is a Junior Biomedical/Electronics Engineer and project manager, supporting the Innovation Team particularly in questions regarding prototyping.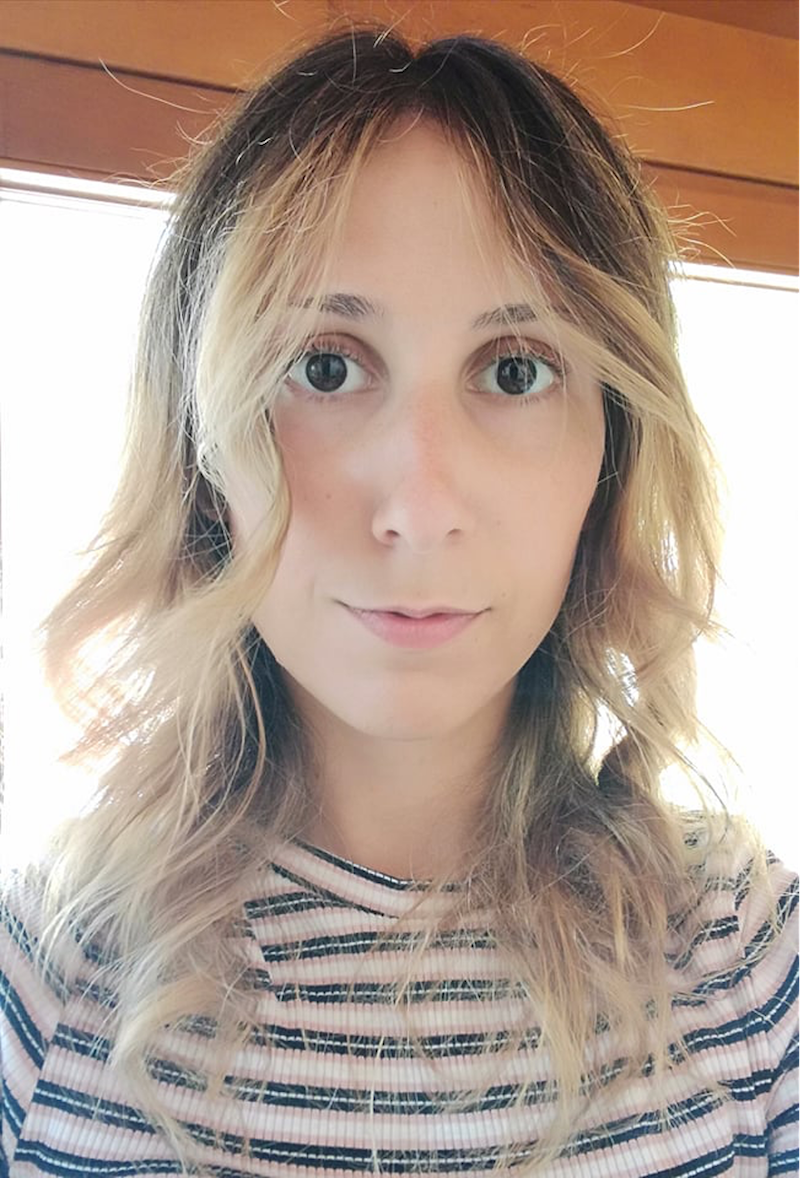 Eleni Angelopoulou - Project Manager 1/05/2022 – 31/07/2022
Eleni supports the management of IHU's Work Packages and Deliverables for eCAP. At the IHU, she is a Junior Tech-Transfer Officer, supporting the Innovation Team particularly in questions regarding intellectual property.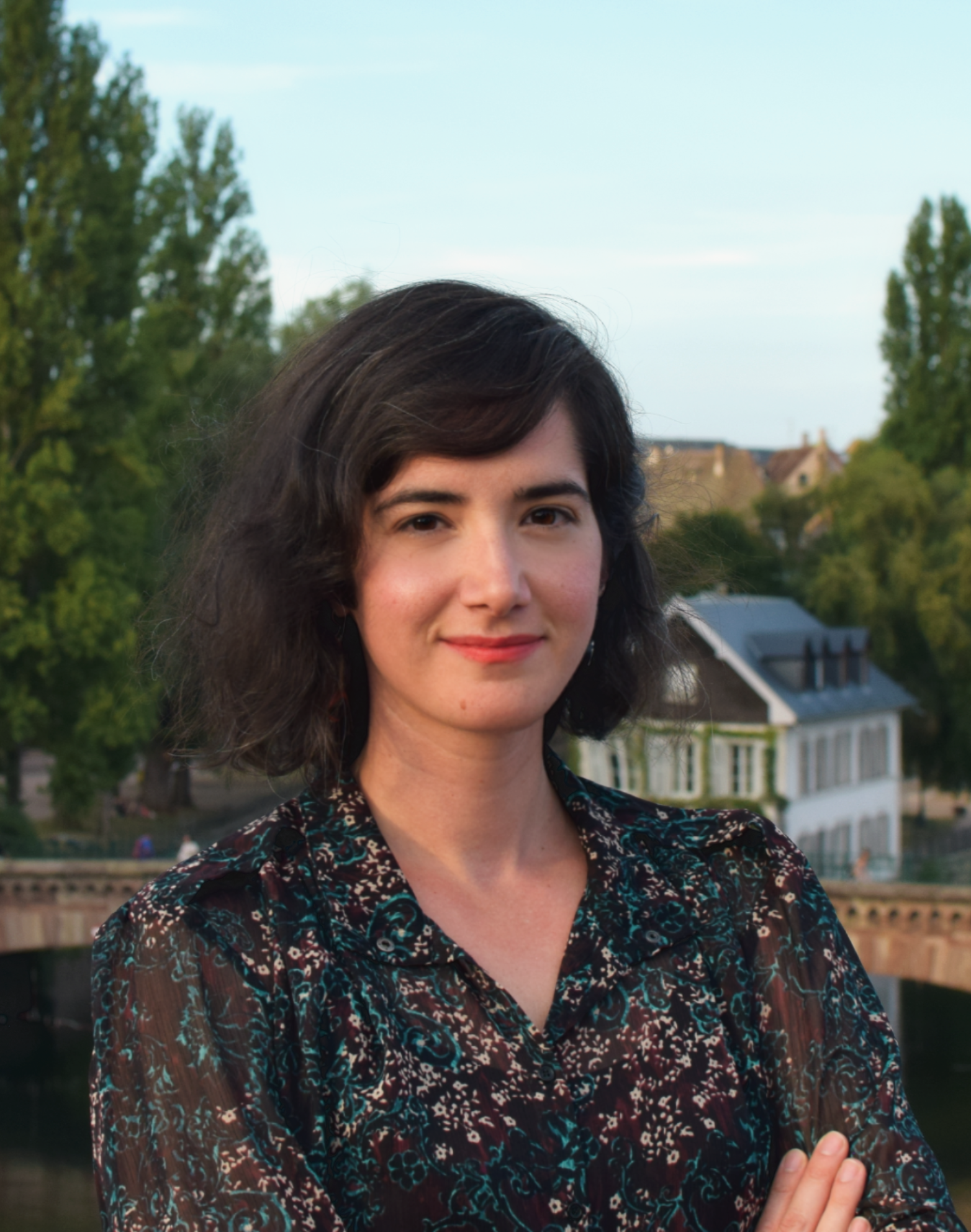 Isabella Bolognese – Administrative Assistant
Isabella supports the project teams in administrative matters. At the IHU, she is Administrative Assistant to the Directors of Innovation, Development, and Research.
Website

RDS (Rhythm Diagnostic Systems) is a medical device company aiming at bringing to market the first miniaturized and connected wearable medical solution for real-time monitoring of several key cardiac and respiratory parameters – MultiSense® (medical device Class IIA, CE mark in progress). It is an outstanding global solution dedicated to patient monitoring in acute stages of their clinical pathway. It is designed to facilitate patient remote monitoring and improve patient quality of life. Our Franco-American team is based in Strasbourg (France) and in Palo Alto (California, USA).
The  patented solution is based on a high-level data processing platform fed continuously by raw data from five sensors embedded in a miniaturized proprietary "patch" medical device worn by the patient. This digital solution allows continuous and high quality remote monitoring and will be the foundation of the eCAP's e-health platform.
Role in eCAP
Development of eCAP e-health platform
Key Staff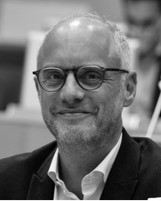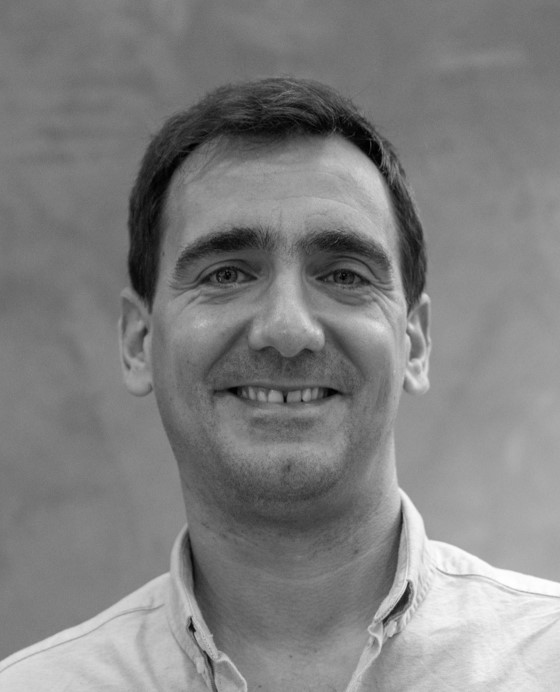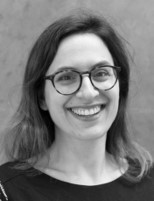 Stephanie Hilbold
RA & QA Manager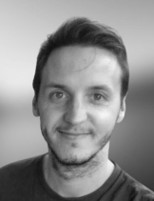 Kevin Bernage
Mobile App developer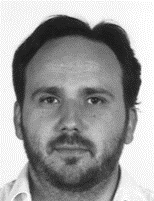 Jerome Flesch
Lead Backend Developer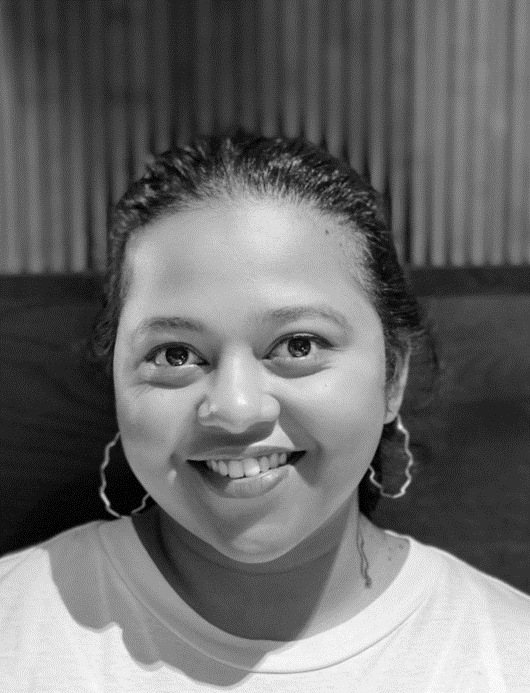 Haritha Koorliyil
R&D Project Manager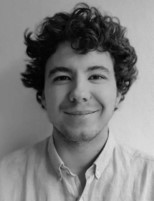 Nathan Girault
Product Owner & Clinical Coordinator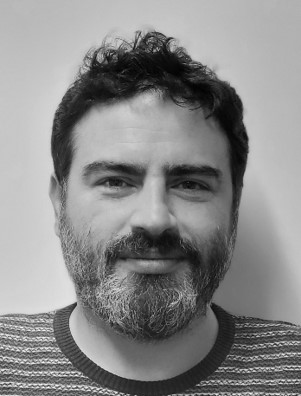 Mohamed Abo Kassem
Lead Embedded Electronics Engineer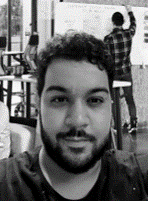 Fares Temari
Firmware & Embedded Electronics Engineer
Website

Tyndall National Institute
Ireland
Tyndall National Institute is a global leading European research centre in deep tech integrated ICT (Information and Communications Technology) hardware and systems. Specialising in both electronics and photonics – materials, devices, circuits and systems. It sits on a €300 million Cork city centre campus with over 600 scientists, engineers and support staff across 59 different nationalities – Tyndall is globally leading in its core research areas of:
Bioelectronics, Biophotonics and smart wearables for health and wellness
Smart sensors and systems
Optical communication systems
Mixed signal and analog circuit design
Microelectronic and photonic integration
Semiconductor wafer fabrication
Nano materials and device processing
We tackle major societal challenges through advances in scientific and engineering research from atoms to systems looking at key markets in Digital Medical Technology, Pharma, Communications, Energy, Environment and Food/Agri sector. 
We perpetuate these advances by developing new research talent in our unique innovation ecosystem, working with the world's best research organisations and commercial partners from start-ups to global corporations.
Central to Tyndall's mission is "delivering human and economic impact" through research excellence. We work with industry and academia to transform and build our research excellence, education of 180 PhDs,  knowledge transfer and transfer of PhDs to industry and other entities with a global reach. In 2021, Tyndall generated over €47 m in annual research income, with approximately 85% coming from competitively won contracts.
Health Care (Digital medical technology/Pharma):
Tyndall employs an ABCD model where we bring key pillars or expert building blocks together in
Academia, 
Business/Industry,
Clinical,
Design Thinking, 
to solve and innovate new solutions for the Digital health tech industry.
We are especially delighted to work with our partners in eCAP.
Role in eCAP
Leader of Work Package 2
Leading the development of the eCAP1 and eCAP2 prototypes
Engaging in, and supporting the project communication, dissemination and exploitation
Contributing to project management by organising meetings, preparing reports and other tasks as applicable
Key Staff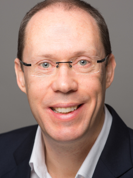 Patrick Sugrue
Principal Engineer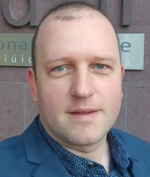 Miomir Todorovic
Senior Engineer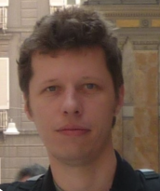 Senad Bulja
Principal Scientist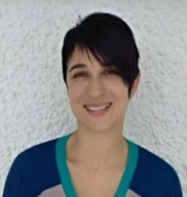 Sofia Teixeira
Senior Researcher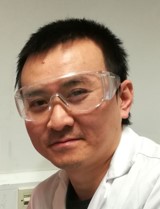 Yuan Hu
Mechanical Design Engineer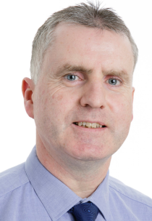 Paul Galvin
Head of ICT4Health Strategic Programmes and Head of Life Sciences Interface Group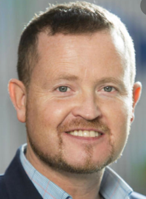 Carlo Webster
Senior Strategic Business Development Executive
Website

Sentron Europe BV
Netherlands
At Sentron Europe BV, we develop and produce sensors, sensor assemblies and complete products with our pH or pressure sensors as well as with other sensors. We have many years of experience and specific know-how for die attaching, wire bonding, encapsulating, steering and compensating the sensors. With these in-house capabilities we provide contract development and manufacturing of sensor assemblies in any shape or dimension for any kind of product.
Role in eCAP
Integrating pH-sensors
Designing a solution for flow measurement
Assisting in the design of the pill
Key Staff
Erik Hartholt
Erik Hartholt, manager engineering, is the project manager within Sentron Europe BV.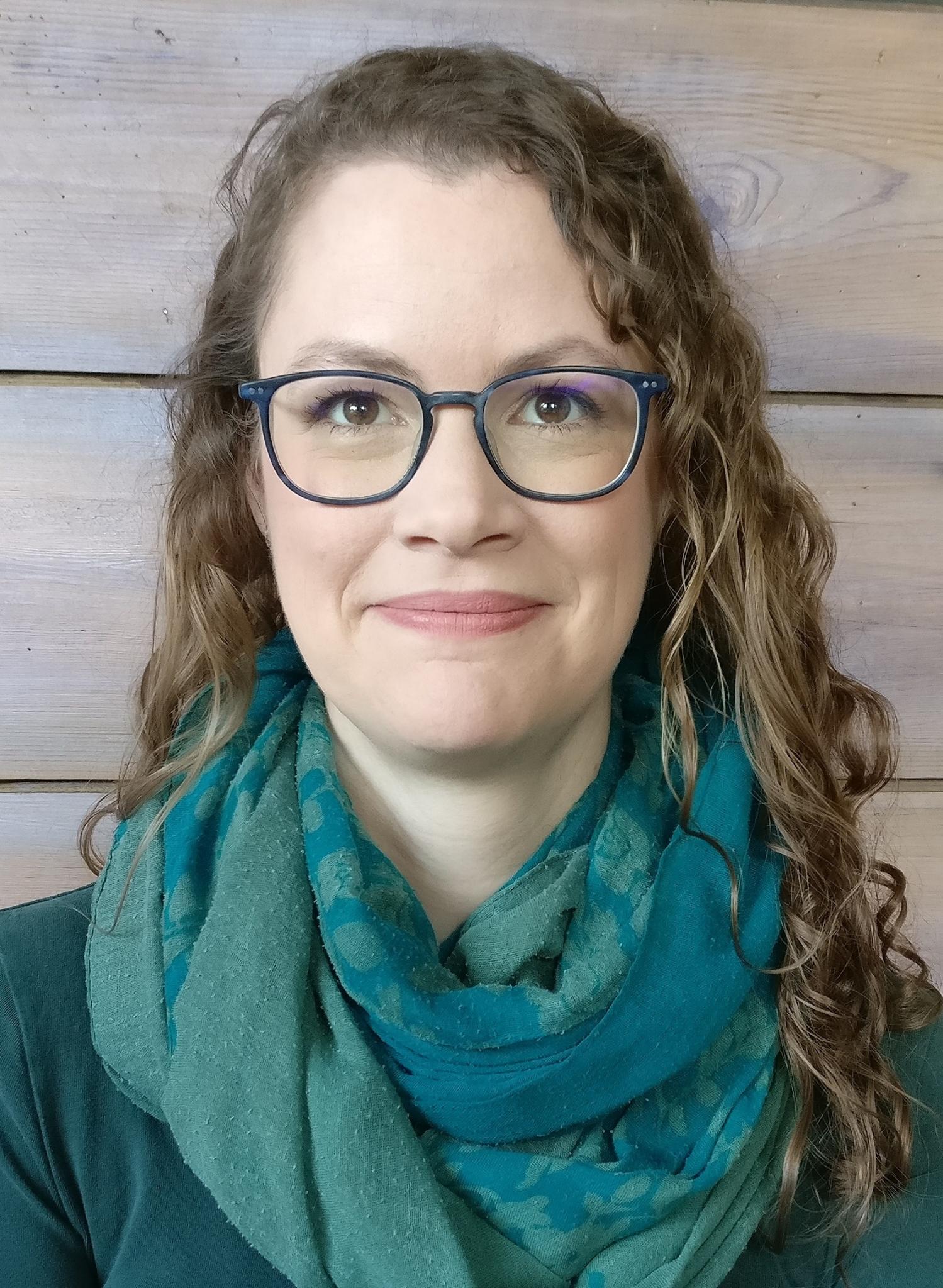 Caroline Woestenburg
Caroline Woestenburg will be responsible for the integration of the sensors.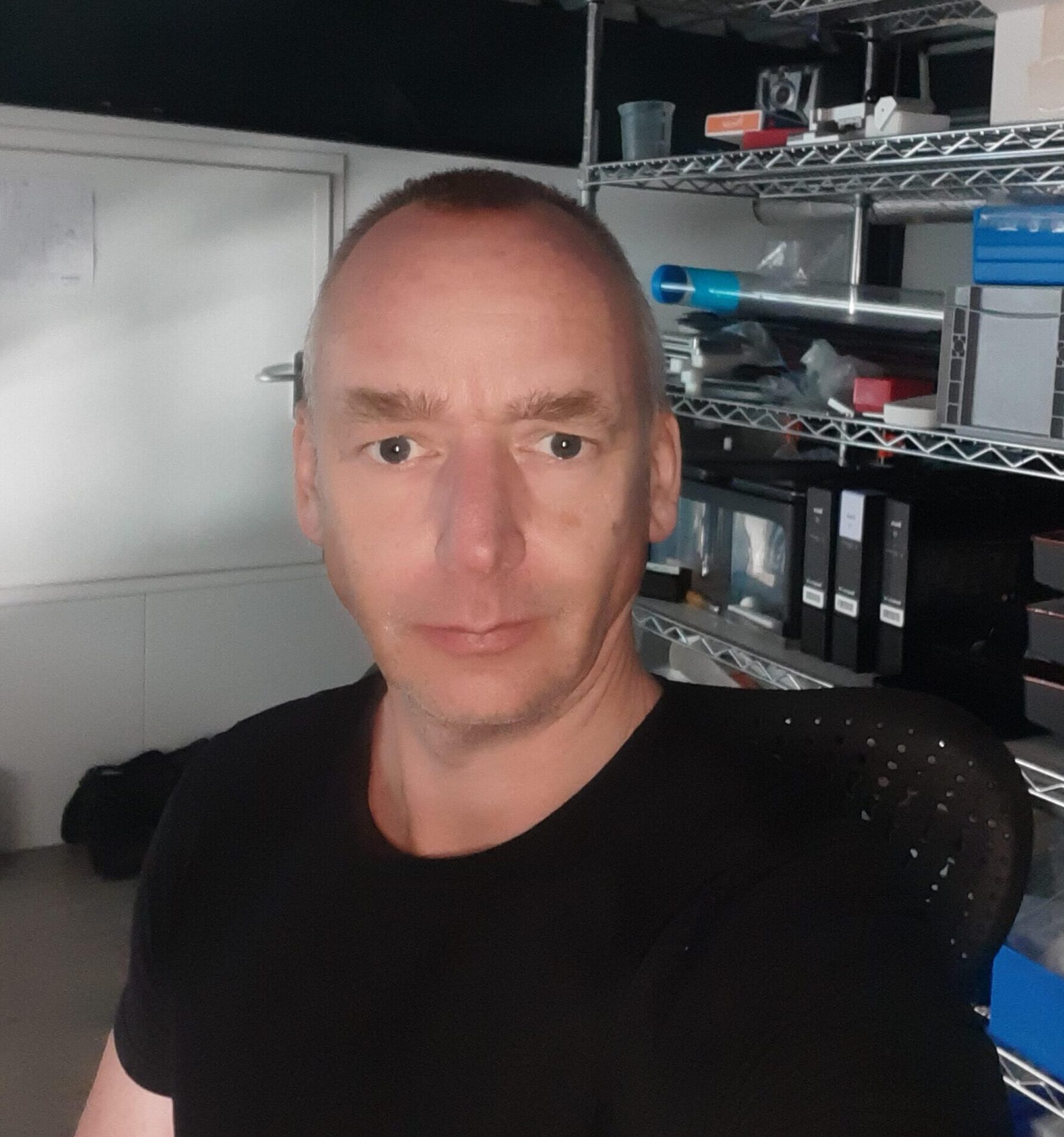 Ronald van Bruggen
Ronald van Bruggen, mechanical engineer, will be responsible for the mechanical design.
Website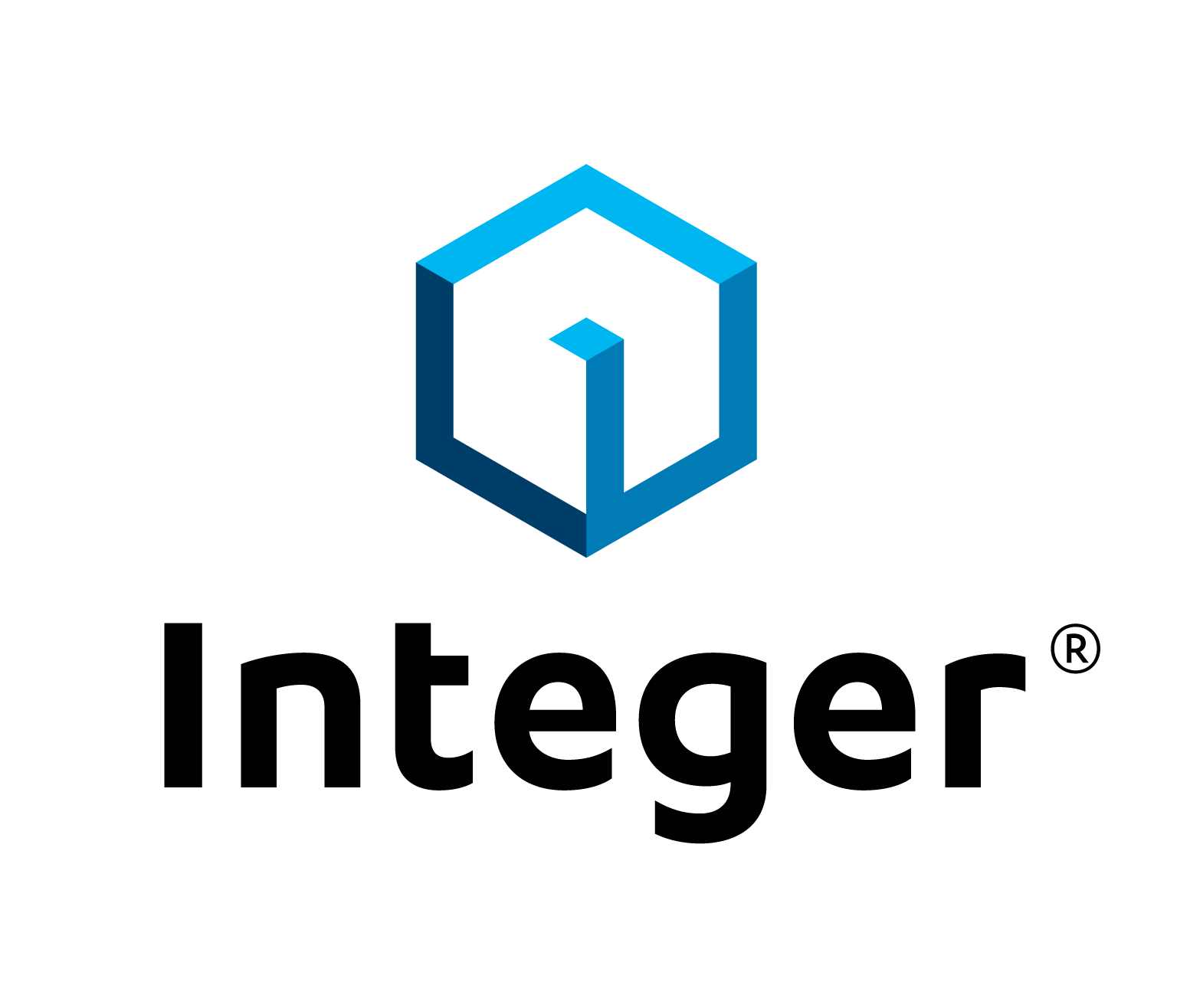 Integer Holdings Corporation is one of the largest medical device outsource (MDO) manufacturers in the world serving the cardiac, neuromodulation, vascular and portable medical markets. Integer provides innovative, high-quality medical technologies that enhance the lives of patients worldwide. In addition, the company develops batteries for high-end niche applications in energy, military and environmental markets. Integer's story is filled with 80 years of industry-changing innovations and exemplary manufacturing. The company's 9,000 associates globally continue to strengthen this legacy by providing customers with unparalleled expertise, innovation and manufacturing excellence. Learn more about Integer at www.integer.net.
Role in eCAP
Manufacturing of clinical units
Designing, developing and producing batteries
Key Staff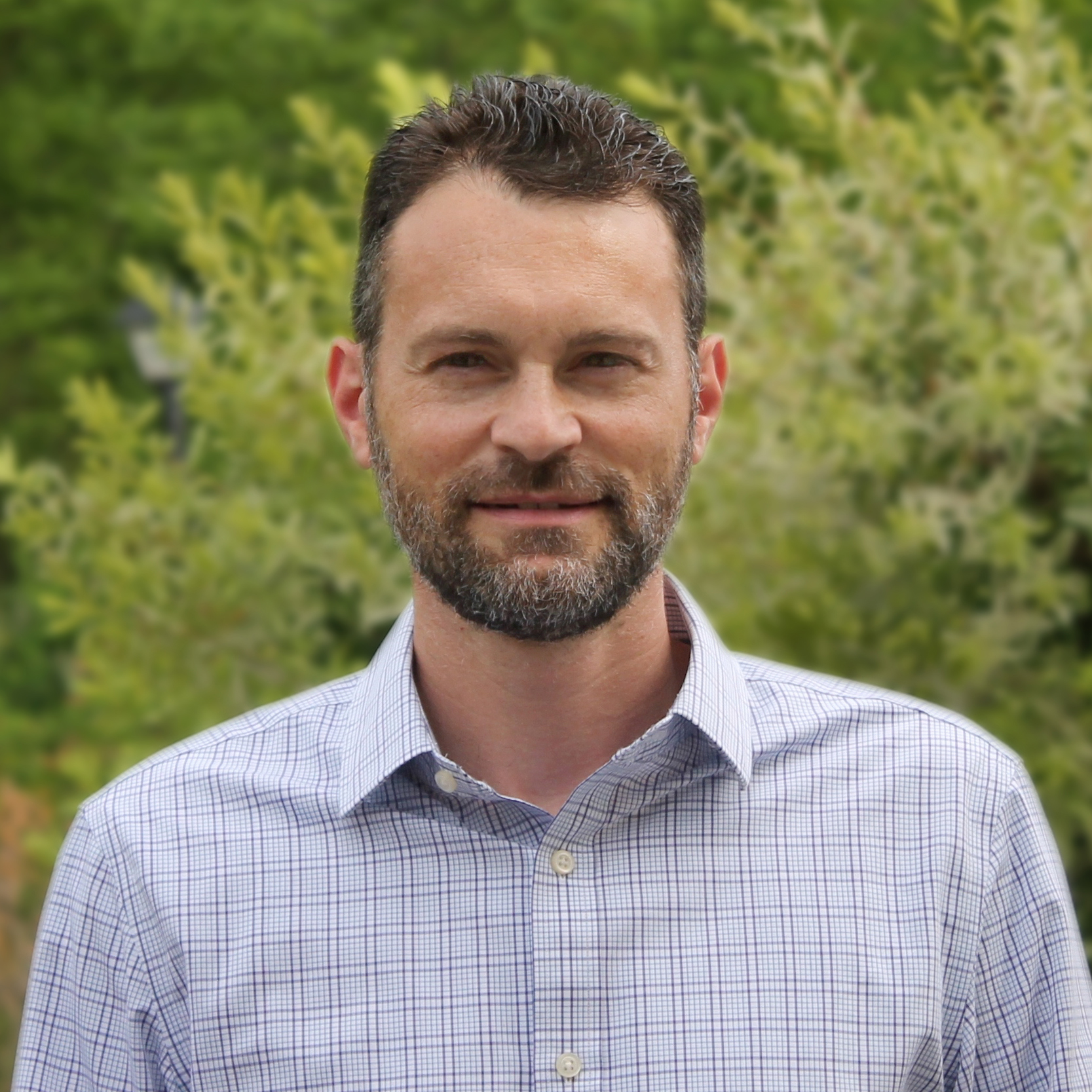 Robert Rubino – Sr. Director, R&D
Robert is responsible for technology development for Integer's Cardiac Rhythm and Neuromodulation business. He has 25 years of experience working on commercialization of active implantable devices focusing primarily on batteries.
Website

EnteraSense Limited is a medical device diagnostic company formed in 2015 and based in Galway, Ireland. The Company has licensed a unique technology from Brigham and Women's Hospital/Harvard Medical School (Partners Healthcare) which enables the company to develop devices for diagnosing Upper Gastric Bleeds.
The company was formed by Dr. Christopher Thompson, a leading clinician in gastroenterology and Donal Devery, an experienced entrepreneur with a track record in product commercialisation. Dr. Thompson is the Director of Developmental Endoscopy at Brigham and Women's Hospital and an Instructor in Medicine at Harvard Medical School. Donal Devery is a serial entrepreneur with more than 20 years of experience in product development and technology commercialization. He understood the clinical need and identified the technical and commercial opportunity that could be achieved by bringing the product to market.
Role in eCAP
Product compliance to regulatory framework (inc. risk management) and liability
Electronic Quality Management System for design and development, management processes to meet the product's launch or to conduct clinical trials.
eCAP capsule mechanical design
eCAP capsule battery development
IPR management, exploitation strategies, commercialization strategy planning
Key Staff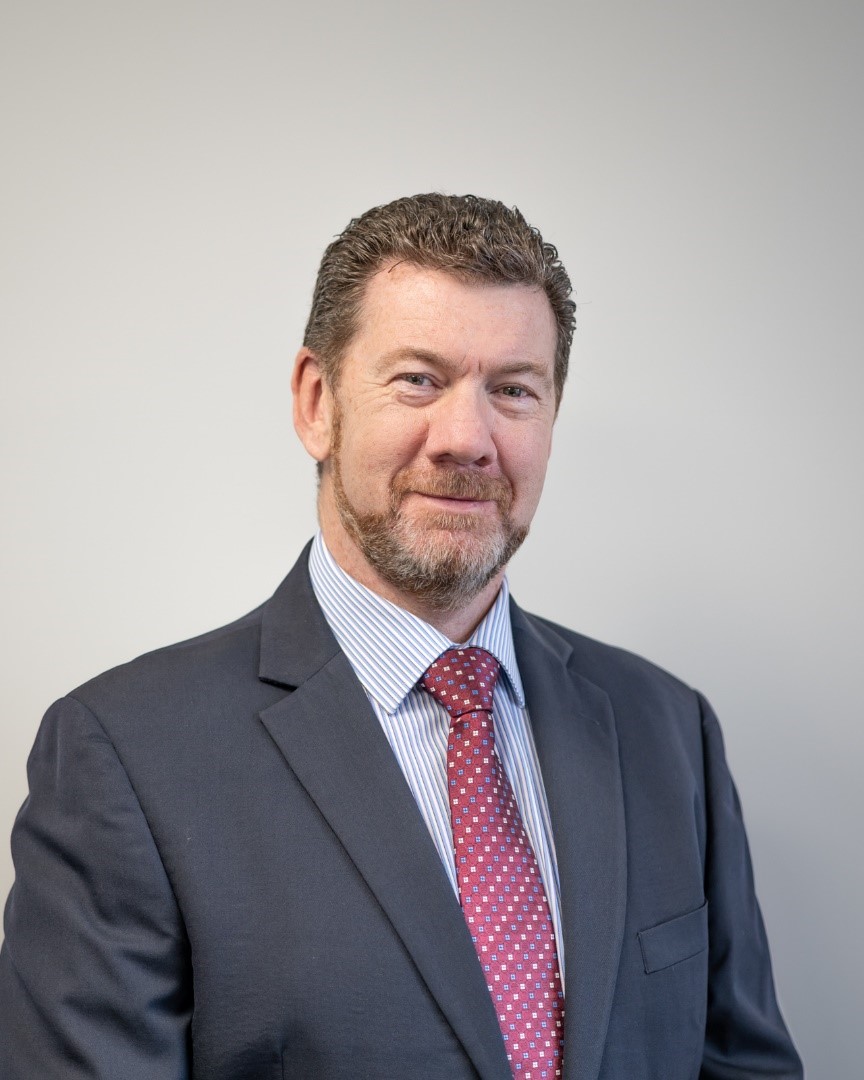 Donal Devery - CEO
Donal Devery is a serial entrepreneur and founder of EnteraSense. Previously as CEO of Vysera, he is responsible for commercialization of the company's technology. Mr. Devery has over 20 years of experience in product development and technology commercialization, in a variety of disciplines from small start-up companies to multinational corporations.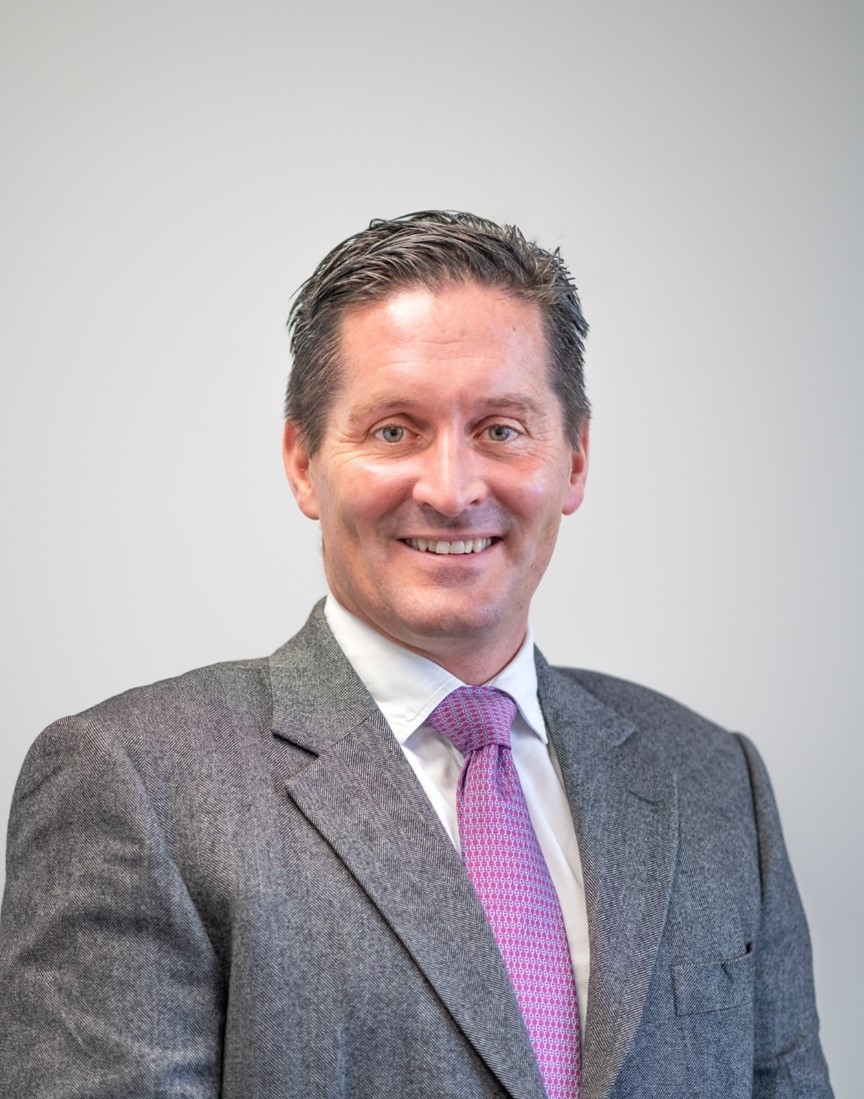 Daragh Sharkey - Commercial Manager
Daragh is an experienced commercial MedTech executive who has many years of experience in driving commercial outcomes and success. Daragh has a Bsc from Trinity and a Masters in Business Technology. Daragh has completed a Diploma in International Sales management and has significant experience in establishing and managing Distribution networks across EU, USA and Asia.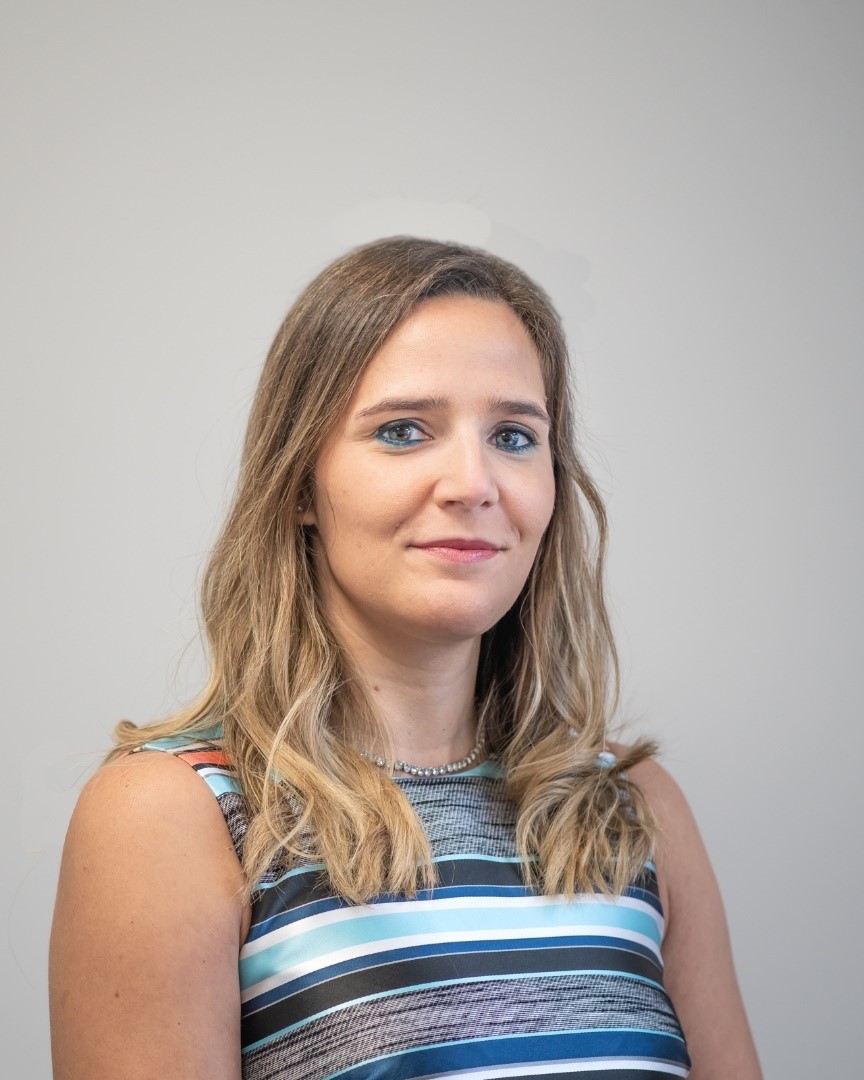 Chiara Di Carlo - Technical Lead
Chiara is an experienced Biomedical Engineer working in product development within the medical device sector. Since the company formation, Chiara led all technical activities and drove the technology to its current status. Chiara is working on optical sensors development and is responsible of expanding the current IP portfolio of the company. Chiara has previously worked in Vysera Biomedical as an R&D Engineer, with particular emphasis on biomaterials for synthetic valves in GI and urology applications. In Vysera, she has also led PulmoStent, a European wide project for the development of a viable tracheal stent. She received her MSc in Biomedical Engineer from the ULB (Belgium) and her MSc. In Nanotechnology and Tissue Engineering at the Politecnico of Milan.
David Collins - Operations Director
David has vast experience as a corporate engineer, having worked previously with Micro Focus, the 7th largest global software provider. Responsible for the development of innovative software solutions for global enterprises in data analytics and supply chain management. Formerly of HPE & HP has an extensive knowledge of establishing and managing supply chain networks on a global scale. An MBA Student of the National University of Galway, Ireland.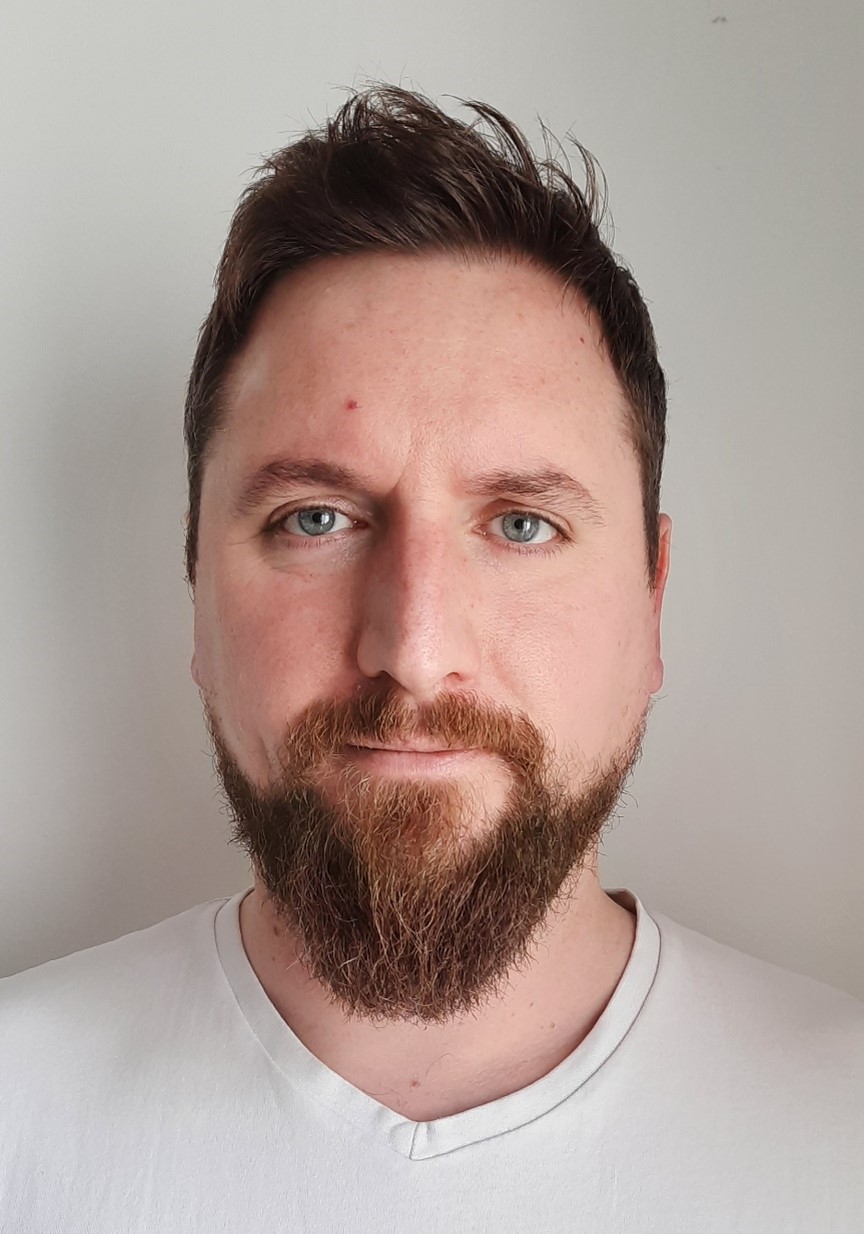 Colin Conlon - Design Engineer
An experienced Device Design Engineer with management experience and a proven track record in delivering innovative, functional and above all usable medical devices from sketch to production. With nearly 14 years of experience in Device Design, Colin is a highly creative thinker and problem-solver. Currently, the lead Design Engineer within EnteraSense and responsible for the design and innovation of the mechanical and plastic elements of our devices.
Website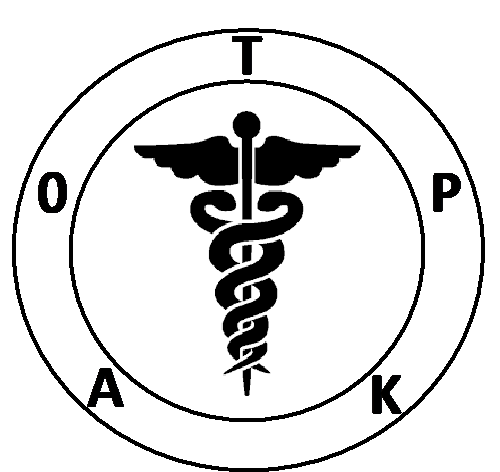 Operating Theatre Practitioners Association of Kenya
Kenya
The Operating Theatre Practitioners Association of Kenya (OTPAK) is a non-profit organization that brings together all persons who are interested in improving surgery in Kenya on a voluntary basis. OTPAK has a legal and statutory obligation not to distribute profits to the individual OTPAK members or donors. All profits will be reinvested in the training of surgeons and in research activities.
OTPAK works hand in hand with the College of Surgeons of East, Central and Southern Africa (COSECSA) to link surgical trainees and trainers with the best centers in Kenya to improve training in surgery as well as providing forums for surgical teams to share experiences, challenges, lessons learnt and best practices.
In Kenya, OTPAK has established 24 accredited COSECSA training facilities, all of which are in various stages of development. Currently, COSECSA can train 60 surgeons per year and in this decade, with the current momentum; it can have adequate surgical services at all the County Hospitals in Kenya. Out of the 557 COSECSA graduates from 16 countries, Kenya has produced the highest number of graduates (184) from the year 2004-2021.
Role in eCAP
Training surgeons in Kenya
Supporting and running the clinical trial in Kenya
Organising dissemination activities in Kenya
Key Staff
Prof. Pankaj G. Jani - Chairman of OTPAK
Prof Jani is a G.I.T. Surgeon/Endoscopist, an educator, trainer and leader, who has for over 30 years worked in Kenya and the ECSA region, increasing the surgical capacity through education and training. Prof Jani works at the Department of Surgery at the University of Nairobi and is an Honorary Consultant Surgeon at the Kenyatta National Hospital as well as the President of College of Surgeons' of East Central and Southern Africa (COSECSA) and Vice Chair of the permanent council of the G4 Alliance (Baltimore Maryland). Within eCAP, Prof Jani will be the local contact for the clinical trial in Kenya and lead the training and dissemination activities in Kenya.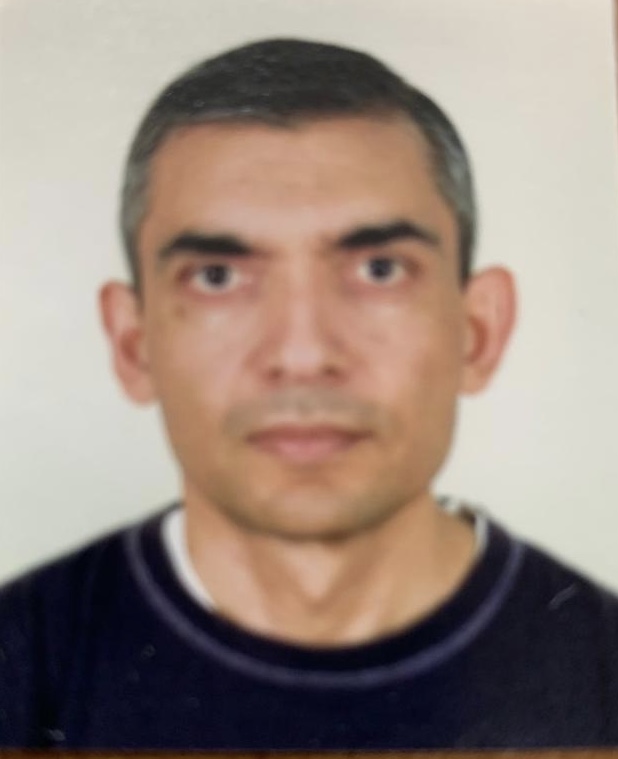 Mr. Conan D'Souza – Secretary
Mr D'Souza is providing administrative support in eCAP.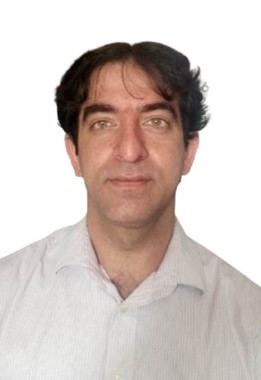 Dr. Asif Admani – Treasurer
Dr Admani is the treasurer of OTPAK, in charge of managing the financial aspects of eCAP.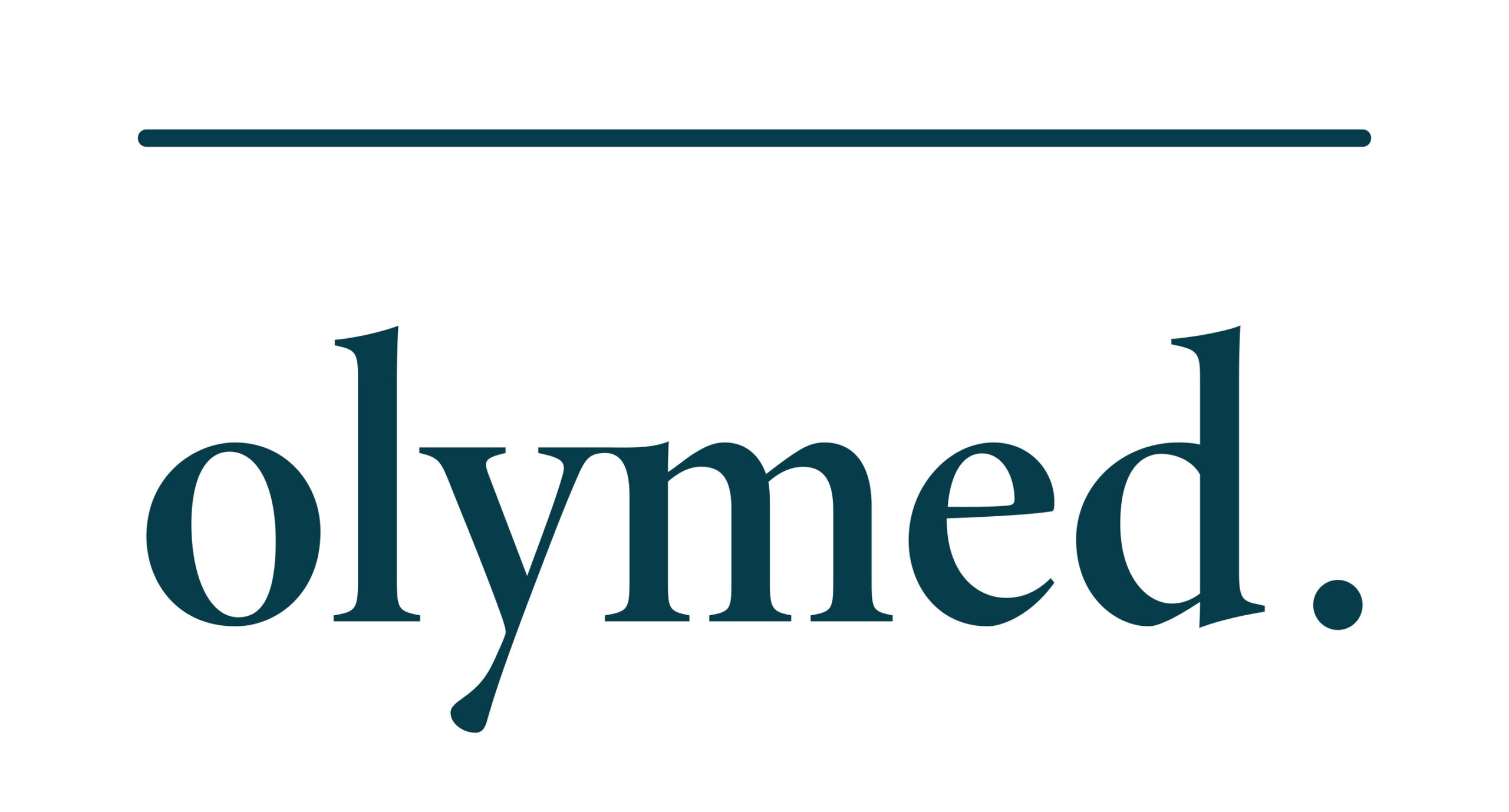 Olymed is a private gastroenterology and endoscopy clinic in Kyiv, Ukraine, specialised in flexible endoscopy. Their doctors are the first to implement the latest world medical practices in Ukraine and teach doctors from all over the country.
Role in eCAP
Supporting and running the clinical trial in Ukraine
Organising dissemination activities in Ukraine
Key Staff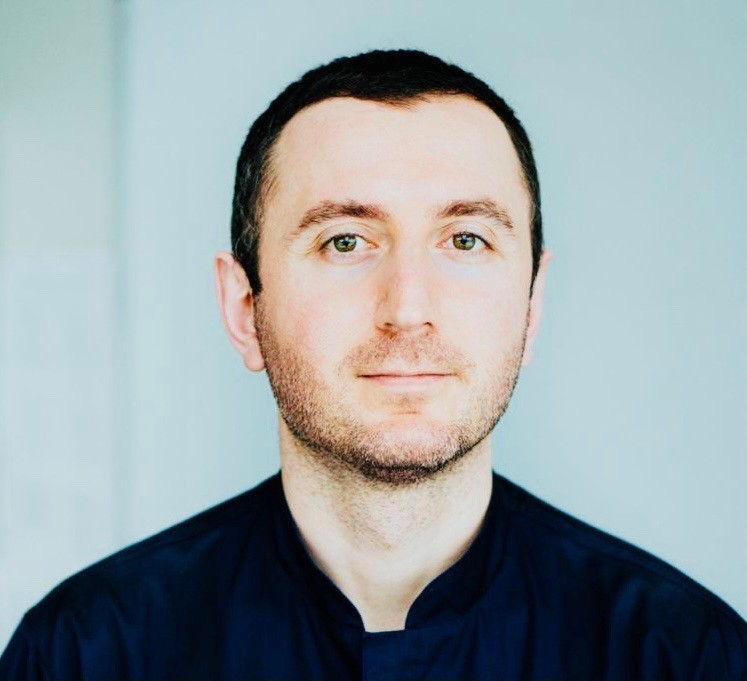 MD David Janelidze, PhD
Dr Janelidze is a gastroenterologist-endoscopist, he is the author of 43 scientific articles and a member of ESGE & UEG. In eCAP, he will lead the clinical activities in Ukraine.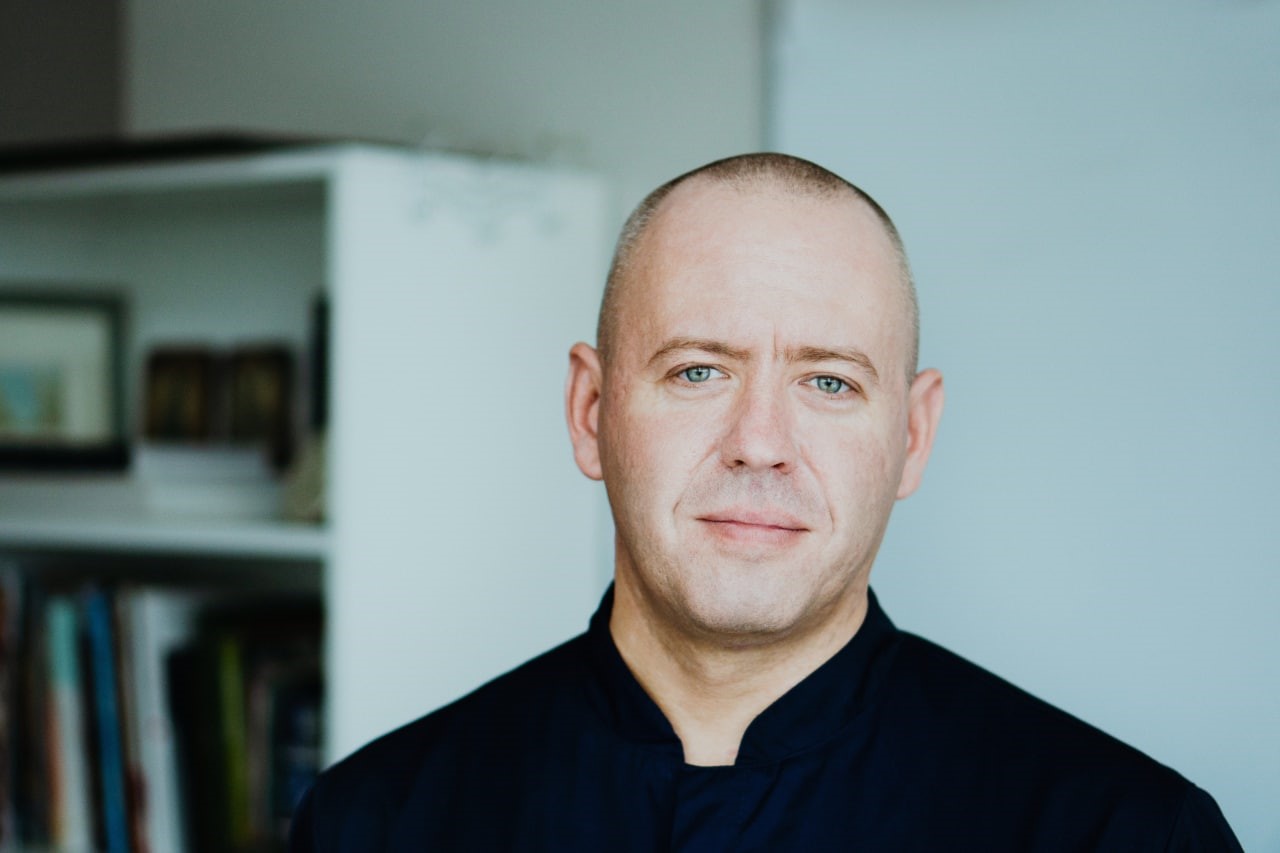 Serhii Polishchuk
Dr Polishchuk is the Head of Endoscopy Unit at Olymed. He has done more than 20 000 colonoscopies and authored five scientific articles. In eCAP, Dr Polishchuk will support the clinical trials in Ukraine.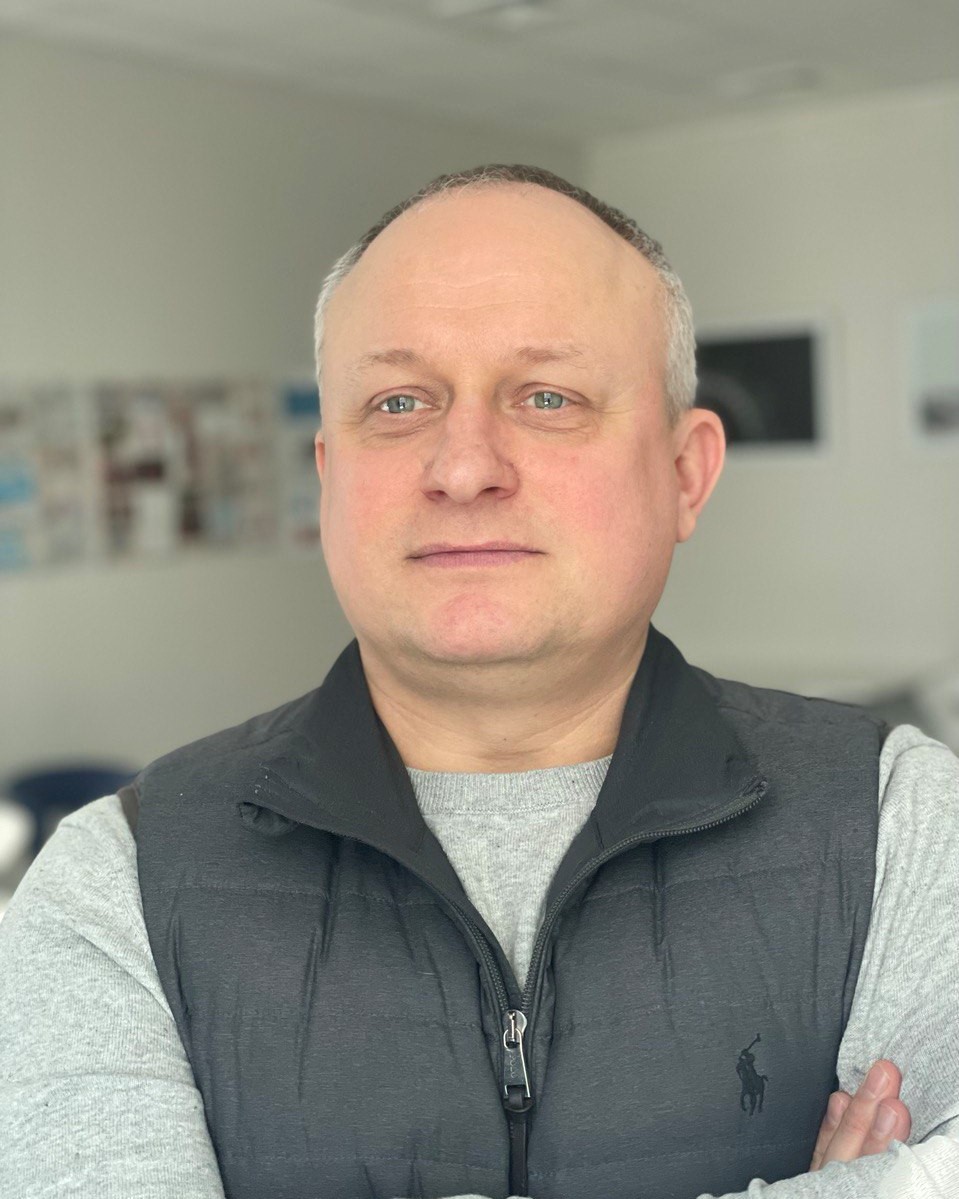 Dmytro Sokolov
Dmytro provides support on the financial and legal aspects of project implementation.
Website
Betthera is a consulting company founded in the Czech Republic with the aim to provide highly specialized and expert services in Health Technology Assessment (HTA), according to the EU HTA Regulation 2021/2282. Betthera provides services for professionals involved in research, development, production, or marketing of medical devices, emerging technologies, and drugs to help them improve their innovation potential. Betthera prepares multifactorial evaluation with a special focus on market needs and potential for medical technologies. Betthera provides these services at the international level.
Role in eCAP
Health economic evaluation
Cooperation on issues of medical device and medical software regulation
Preparing Health Technology Assesment report, including parts focused on marketability of new products
Key Staff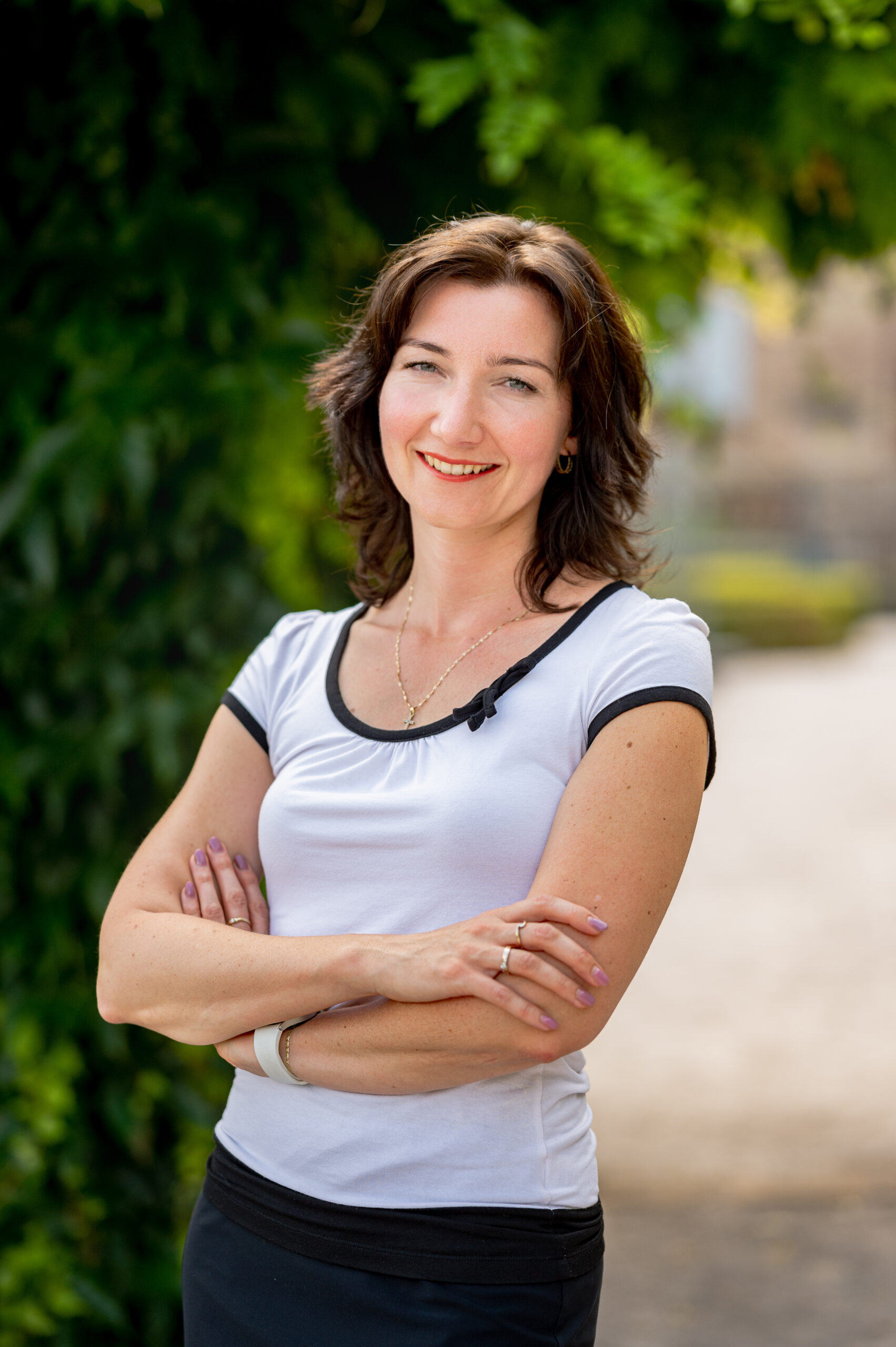 Petra Maresova
In eCAP, Petra is the coordinator of tasks focused on Health Technology Assesment, responsible for the use of health economic methods. She is the Chief Excutive Officer in Betthera.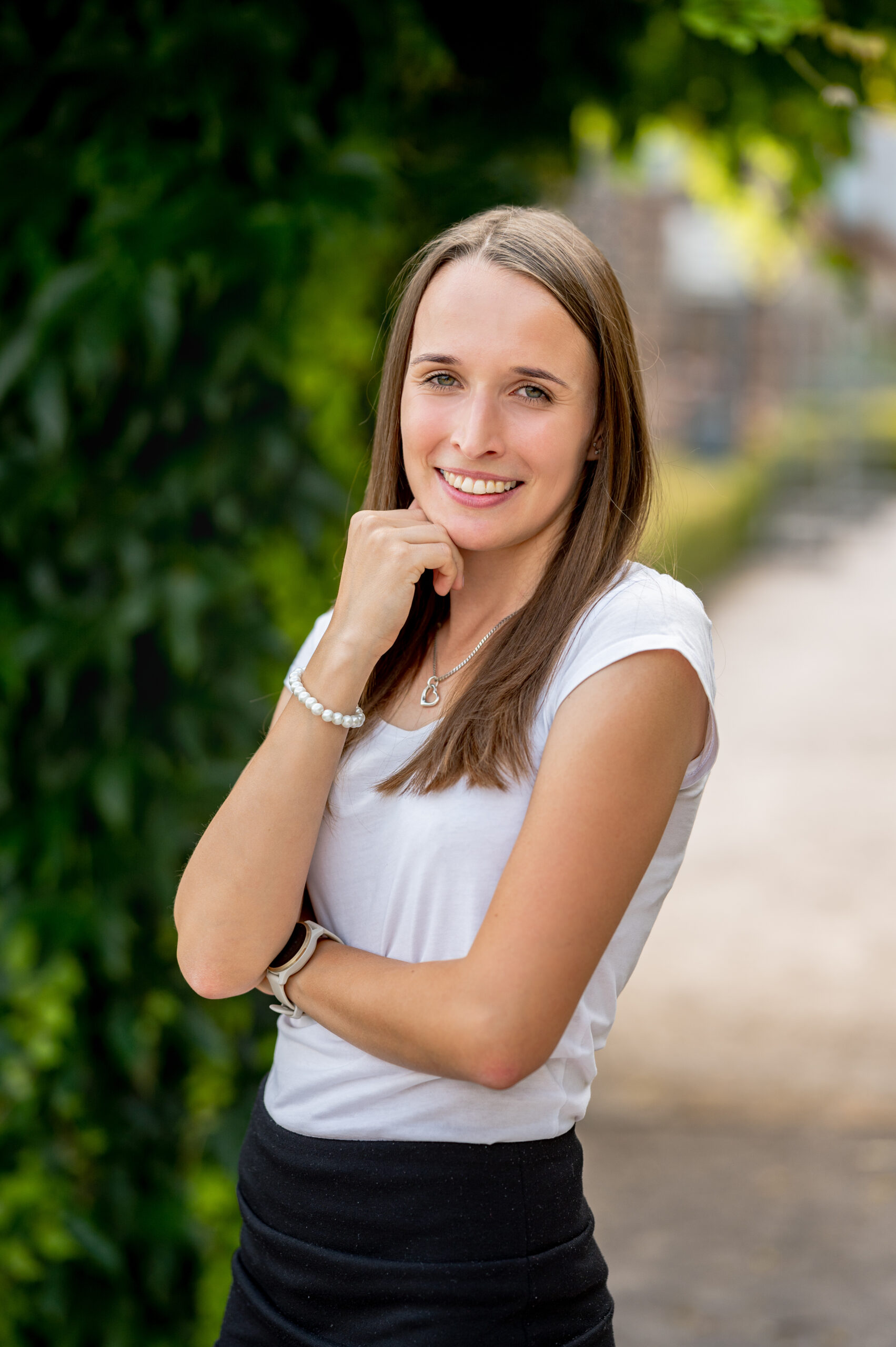 Michaela Dvorakova
In eCAP, Michaela is responsible for administrative tasks, team and time management, financial budget, and communication on behalf of Betthera.
Lukas Peter
Lukas is an expert of regulatory affairs in Betthera. In eCAP, he is the responsible person at Betthera for medical device and medical software regulation.
Website

AMIRES, The Business Innovation Management Institute
Czechia
AMIRES, The Business Innovation Management Institute is a non-profit institute that has been founded with the goal to manage national and internal research, development, and innovation projects (R&D&I). ABIMI promotes different funding opportunities for projects, disseminates project results, organises events, as well as develops new methods of data acquisition, processing, visualization, and usability testing. The institute provides strategic and administrative support to high quality international teams to achieve their objectives and facilitates the research-industrial and research-policy making interface. ABIMI follows projects from their initiation and planning, through negotiation, execution, promotion of results, and management to the final stage, where exploitation of new technologies, products or services is facilitated. ABIMI is based in the Czech Republic but provides its services all around Europe. The institute builds its knowledge on the long and successful track record of its founding entity – AMIRES s.r.o.
Role in eCAP
Project management
Leader of Work Package 4
Dissemination and communication activities
Key Staff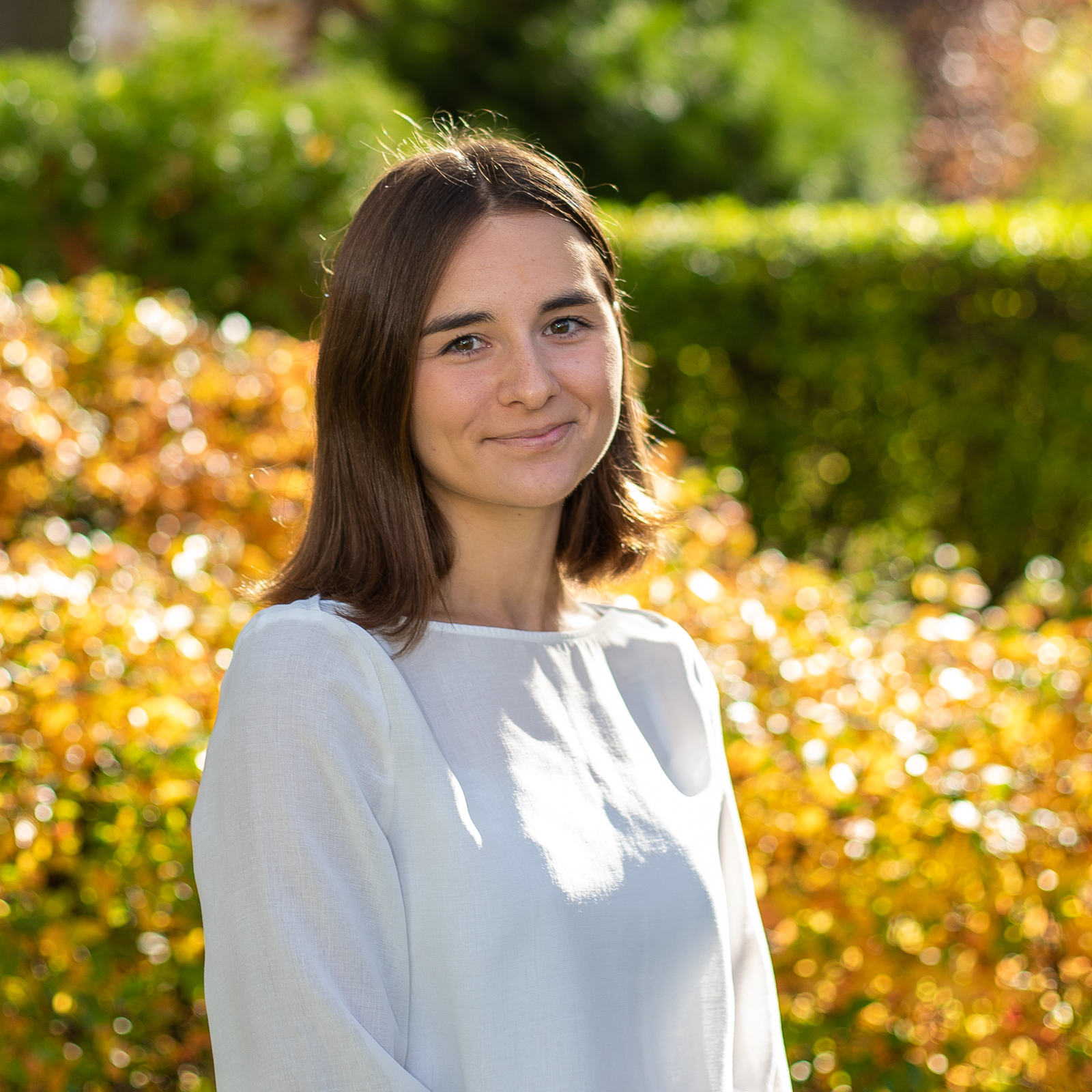 Kristin Saar
Kristin Saar is the Project and Dissemination Manager of eCAP. In ABIMI, Kristin is responsible for projects in the field of Health and Biotechnology.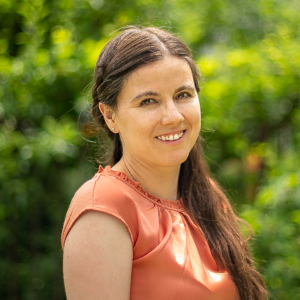 Mariana Pacheco Blanco
Mariana Pacheco Blanco supports the management and dissemination activities of eCAP. Within ABIMI, Mariana is the Programme Manager in the domain of Health and Biotechnology.
Website
The Imagination Factory
United Kingdom
The Imagination factory is a leading design and innovation consultancy specialising in physical product design and engineering. Starting with front end of innovation, joined-up strategy and insight, we follow a resource-conscious and human-centred design approach to help clients create the products of the future. Our team of engineers and industrial designers have a proven track record of delivering complex products from concept to completion.
Role in eCAP
Leader of Work Package 1
Front-end human-centred design research
Industrial design and engineering
Key Staff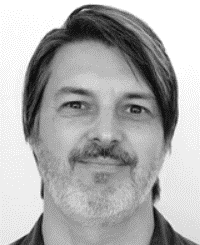 Tris Keech – Creative Director
Tris is an award-winning product designer and design strategist with strong visual acuity and a deep appreciation for user-centred design techniques. His expertise and focus is creating Visual Brand Languages and developing Brand DNA for our clients; using innovative techniques to inspire insight-based design across a variety of technology contexts and business sectors.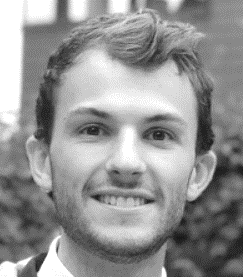 Lawrence Trueman – Mechanical Design Engineer
Lawrence is a Design Engineer with experience designing industrial manufacturing equipment. He enjoys getting into the technical detail of a project, optimising and designing mechanisms and automating processes using simple robotics. He knows his way around a 3D printer and will produce high quality prototype prints. An Aerospace Engineering graduate (Meng) from the University of Sheffield. 
Website