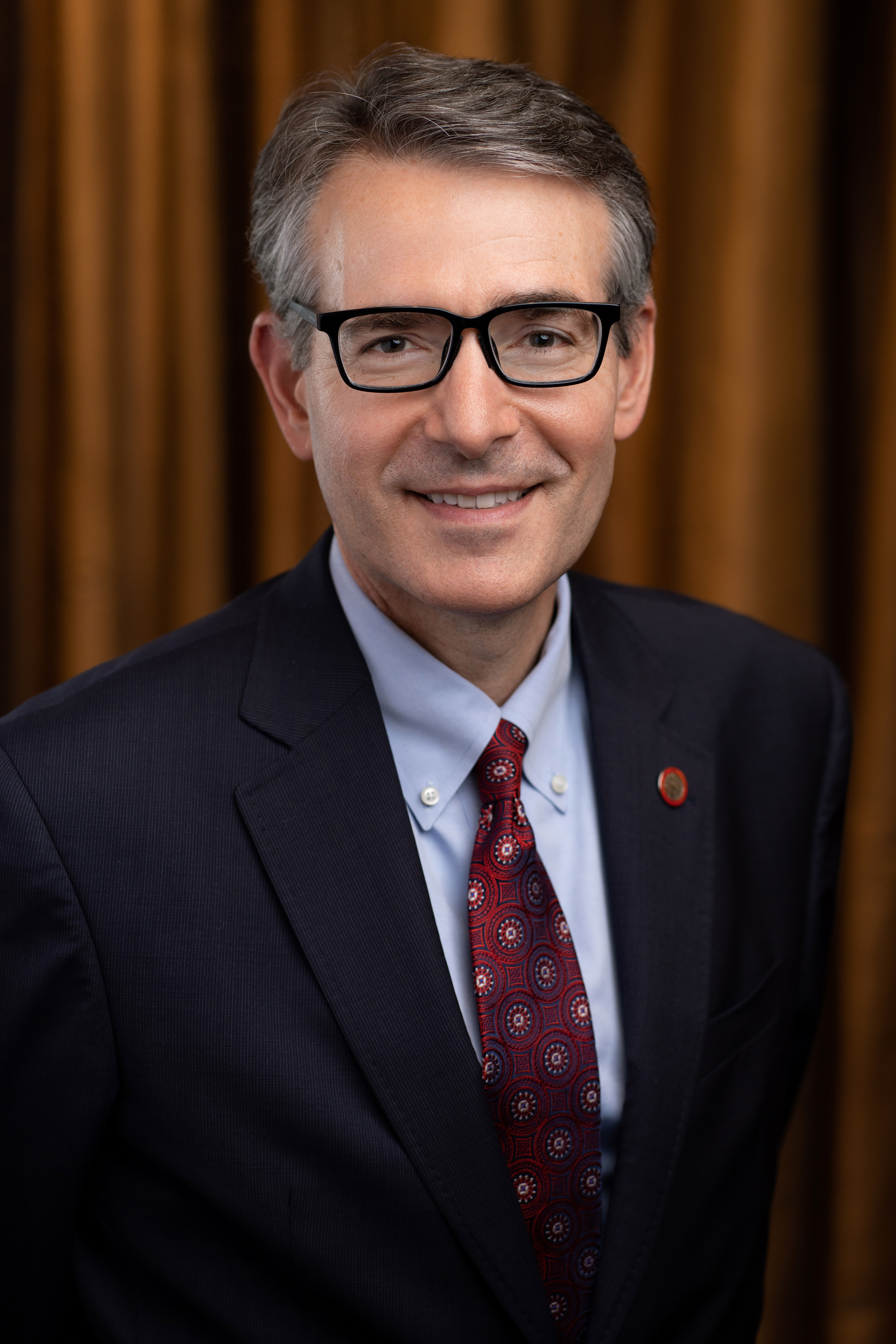 Peter Angelos, MD, PhD, FACS, MAMSE, Chair of eCAP Ethics Advisory Board
Linda Kohler Anderson Professor of Surgery and Surgical Ethics; Director of MacLean Center for Clinical Medical Ethics at the University of Chicago
Peter Angelos, MD, PhD, FACS, MAMSE is the Linda Kohler Anderson Professor of Surgery and Surgical Ethics; Chief of Endocrine Surgery; and Director of the MacLean Center for Clinical Medical Ethics at the University of Chicago. A native of Plattsburgh, NY, where his father was a community general surgeon, Dr. Angelos completed his undergraduate degree, medical school, and a Ph.D. in Philosophy at Boston University. He completed his residency in General Surgery at Northwestern University and went on to complete fellowships in Clinical Medical Ethics at the University of Chicago and in Endocrine Surgery at the University of Michigan.
Dr. Angelos is a busy endocrine surgeon who has written widely on improving outcomes of patients having thyroid and parathyroid surgery, minimally invasive endocrine surgery, and ethical aspects in surgical innovation. He has also played a major role in the national and international recognition of the importance of surgical ethics to the practice of surgery. He has been heavily involved in training more than 80 surgeons in clinical medical ethics.
Dr. Angelos has over 270 peer-reviewed publications and has authored or co-authored over 50 book chapters. He co-edited the book, Difficult Decisions in Endocrine Surgery, as well as editing two editions of the book, Ethical Issues in Cancer Patient Care. He is also co-editor of the American College of Surgeons textbook, Ethical Issues in Surgical Care and co-editor of the recently published book, Difficult Decisions in Surgical Ethics. Dr. Angelos was also a regular contributor to the ACS Surgery News where he wrote a column on surgical ethics entitled, "The Right Choice?" from 2011 through 2019. Dr. Angelos has held leadership roles in numerous medical and surgical organizations. He is a Councilor of the American Board of Surgery, Vice-Chair of the Complex General Surgical Oncology Board, member of the American College of Surgeons Board of Governors, member of the American Thyroid Association Board of Directors, and is past-president of the American Association of Endocrine Surgeons.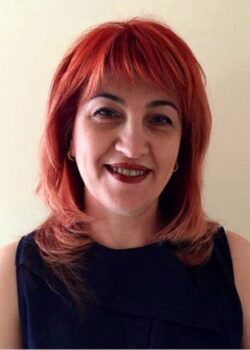 Beatrice Gabriela Ioan, PhD
Professor and PhD Coordinator at Grigore T.Popa University of Medicine and Pharmacy
Beatrice Gabriela Ioan is Professor of Legal Medicine and Bioethics at "Grigore T. Popa" University of Medicine and Pharmacy of Iasi, Romania, and physician at the Institute of Legal Medicine of Iași, Romania. She graduated from the Faculty of Medicine in 1993 and received her PhD degree in 2003 at the University of Medicine and Pharmacy of Iasi, Romania. She also graduated from the Faculty of Psychology in 2002 and from the Law Faculty in 2012. In 2004, Prof. Ioan completed the Master of Art Program in Bioethics at Case Western Reserve University, USA, and in 2013 the Master du Droit et Gestion de la Santé at Institut Catholique de Rennes/Université Montpellier, France. She is member of the Steering Committee for Human Rights in the Fields of Biomedicine and Health (CD-BIO) of the Council of Europe and its former Chair. Dr Ioan also joined the International Bioethics Committee (IBC) of UNESCO in 2016. Moreover, she is the Chair of the Bioethics Commission of the Romanian College of Physicians, member of the Discipline Commission of the Romanian College of Physicians, and member of several research ethics committees in Romania. Her research interests in Bioethics are: end of life issues, organ transplantation and research ethics. She participated in European and national research projects, she is the author and co-author of many scientific papers, books and book chapters on Bioethics and Legal Medicine.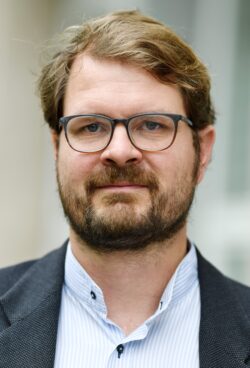 Philipp Kellmeyer, MD, Dr Med, Mphil
Group Leader at Human-Technology Interaction Lab; Research Fellow at Freiburg Institute for Advanced Studies (FRIAS) Responsible Artificial Intelligence of University of Freiburg
Dr. Kellmeyer is a neurologist at the University Medical Center Freiburg where he heads the Human-Technology Interaction Lab at the Department of Neurosurgery. He studied human medicine in Heidelberg and Zurich and received a Master of Philosophy from the University of Cambridge (GB). As a neuroscientist, he works in the fields of neuroimaging and translational neurotechnology, in particular, the clinical application of digital technologies, such as brain-computer interfaces, social robots and virtual reality. He is a scientific member of the BrainLinks-BrainTools cluster of excellence at the University of Freiburg and co-leads the Responsible Artificial Intelligence research group and the science outreach platform Nexus Experiments. In his highly transdisciplinary research at the intersection of neurology, neuroscience/neurotechnology, ethics and social sciences, he works on human-technology interaction in medicine and other health-related contexts. He is also an affiliated researcher at the Institute for Biomedical Ethics and History of Medicine, University of Zurich, where he also teaches biomedical ethics.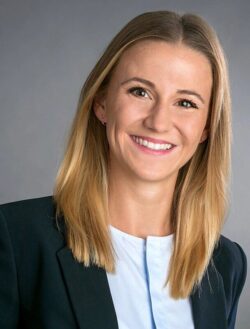 Jennifer Aylin Eckhoff, MD
Research Fellow at Surgical Artificial Intelligence and Innovation Laboratory (SAIIL), Boston; Senior Surgical Resident at University Hospital Cologne, Germany
Dr. Jennifer Eckhoff is a senior surgical resident in the Department of General, Visceral, Tumor and Transplant Surgery at the University Hospital Cologne, Germany. She is also a postdoctoral research fellow at the Surgical Artificial Intelligence and Innovation Laboratory (SAIIL) at Massachusetts General Hospital, Boston. Her research focuses on applying machine learning and computer vision models to minimally invasive surgical imaging and video data to detect and predict clinically relevant features. Meanwhile, Dr. Eckhoff works on creating standardized methodologies for the annotation of surgical video and imaging data and ethical, legal, and procedural guidelines for surgical video data management. Her clinical interest is in robotic surgery, specifically robotic esophageal surgery. Dr. Eckhoff is part of the SAGES Artificial Intelligence Taskforce and a leading member within the organizing team of the SAGES Critical View of Safety Challenge, the first data challenge initiated in collaboration between surgeons and computer scientists to create a worldwide, diverse dataset of annotated laparoscopic cholecystectomy videos.